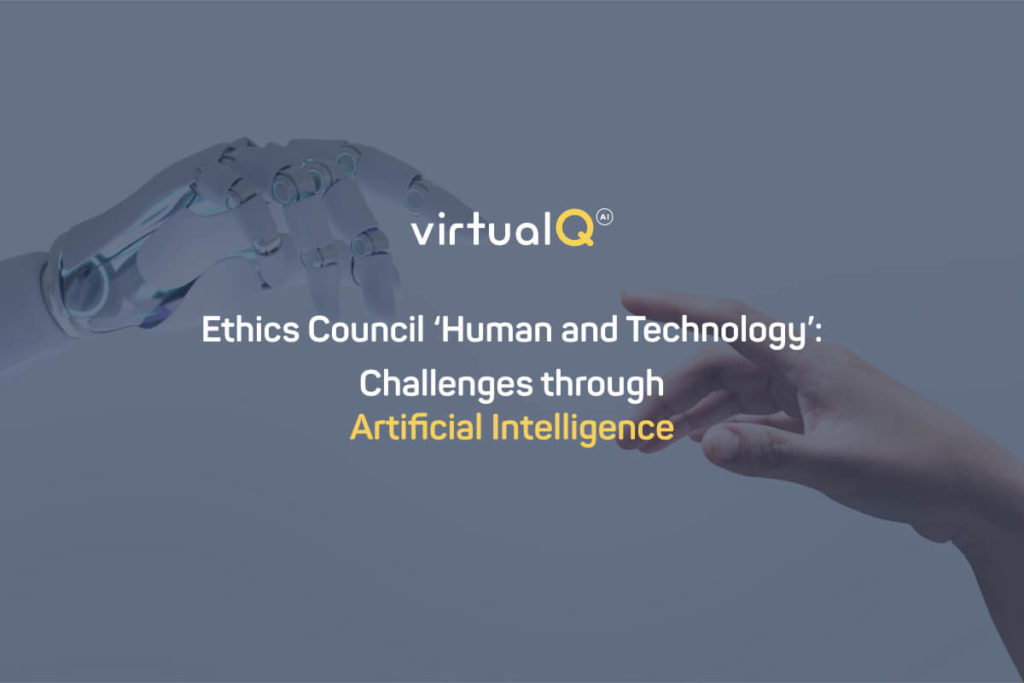 – Insights for customer service with virtualQ
The Ethics Council's statement on dealing with AI, published on March 20, holds some important and interesting points – which are also very relevant for the service industry, virtualQ and customer service.
In order to make the fundamental handling of the technology and the cooperation between humans and AI risk-minimizing, goal-oriented and positive, the Ethics Council recommends creating appropriate […] organizational framework conditions across industries. These are intended to prevent complete dependencies or even the complete loss of control or competence. Therefore, it must be clarified already at the beginning:
Which work processes are taken over by the AI, which control is maintained by the human being?
These questions were also asked and answered very early on at virtualQ.
For example, our AI, our self-learning algorithms, takes over the prediction of demand peaks based on historical data, thereby making staff planning more efficient and eliminating caller waiting time. Nevertheless, service center managers always remain in control: they can always choose between different intensively managing algorithms, manually specify the expected agent workload in advance based on their experience, and also turn off algorithm handling at any time. All this happens without callers noticing anything – apart from longer waiting times without using the algorithm.
Responsible use of AI – An interesting statement by the Ethics Council Man and Technology, which, especially in view of the latest developments by and with chatGPT, has appeared not a minute too soon.
Take a look at what Artificial Intelligence can do for you at virtualQ and how it works!